Assistant Professor
Dr. Deepti Agrawal is an Assistant Professor of Computer Information Systems in the Walker College of Business at Appalachian State University. She received her Ph.D. in Management Information Systems from the Fogelman College of Business and Economics at the University of Memphis. Prior to joining academia, Deepti was working as a software developer in a leading Indian IT Company. She has three ongoing streams of research in the areas of adoption and use of IT, open innovations and IT ecosystems, and information security. To her, the core of management information systems field is information. Specifically, she is interested in how information flows from its generation phase through its use to its value generation phase. She has a very keen interest in research methods. Her primary tool-set includes quantitative methods, qualitative methods, data scraping, and analytics.

TEACHING INTERESTS
Business Analytics
Information Security
Database Management
RESEARCH INTERESTS
Adoption and Use of IT
Information Security
Open Innovation and IT Ecosystems
Recent Publications
Agrawal, D., Zhang, C., Kettinger, W.J. and Adeli, A.M., 2022. Spy it before you try it: Intrinsic Cues and Open Data App Adoption. Communications of the Association for Information Systems, 50(1), p.30.
Davis, J., Agrawal, D. and Guo, X., 2021. Enhancing users' security engagement through cultivating commitment: the role of psychological needs fulfilment. European Journal of Information Systems, pp.1-12.
Dahabiyeh, L., Najjar, M.S. and Agrawal, D., 2021. When ignorance is bliss: the role of curiosity in online games adoption. Entertainment Computing, 37, p.100398.
Dahabiyeh, L., Najjar, M.S. and Agrawal, D., 2020. The effect of risk levels on technology adoption decision: the case of online games. Information Technology & People, 33(5), pp.1445-1464.
Davis, J.M. and Agrawal, D., 2018. Understanding the role of interpersonal identification in online review evaluation: An information processing perspective. International Journal of Information Management, 38(1), pp.140-149.
Smith, Wayne W., Robert E. Pitts, Steve W. Litvin, and Deepti Agrawal. "Exploring the length and complexity of couples travel decision making." Cornell Hospitality Quarterly 58, no. 4 (2017): 387-392.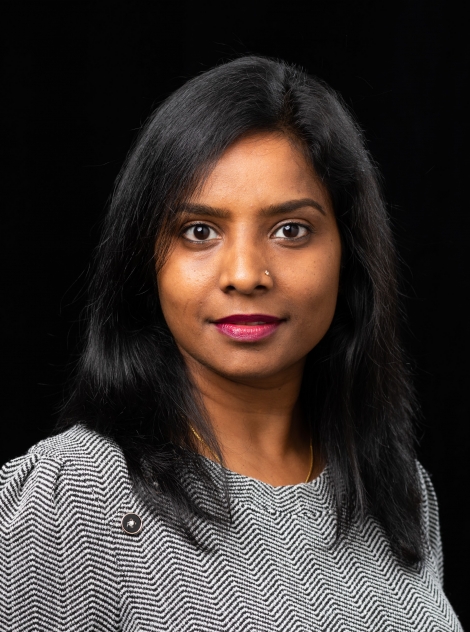 Title:

Assistant Professor
Department:

Department of Computer Information Systems

Email address: Email me

Phone: (828) 262-7444

Fax: (828) 262-6190
Office address
2118 Peacock Hall
Mailing address
ASU Box 32049