Associate Professor
Recent Publications
Medlin, B. D., May, D. B., & Corley, J. K. (2011). HEALTH CARE EMPLOYEES AND PASSWORDS: AN ENTRY POINT FOR SOCIAL ENGINEERING ATTACKS In D. C. Kar & M. Syed (Eds.), Network Security, Administration and Management: Advancing Technologies and Practices Hershey, PA 17033: IGI Global.
Medlin, B. D., Corley, J. K., & Romaniello, A. (in press). PASSWORDS SELECTED BY HOSPITAL EMPLOYEES: AN INVESTIGATIVE STUDY International Journal of Advanced Computer Science and Applications, (vol. 2, issue 11).
Cazier, J. A., Corley, J. K., & Gora, D. (2011). Sustainability Reporting: Will Consumers Pay More to Purchase from Technology Companies Who Issue Sustainability Reports? Journal of Information Science and Technology, (vol. 8, issue 1).
Corley, J. K., Jourdan, Z., & Rainer, R. K. (2011). Privacy Research: Application of Content Analysis to Assess a Contemporary Area of Research International Journal of Electronic Marketing and Retailing, (vol. 4, issue 2/3, pp. 129-150).
Cazier, J. A., Corley, J. K., & Gora, D. (2011). Do Independent Sustainability Audits Provide a Competitive Advantage? EDP Audit, Control, and Security Newsletter, (vol. 43, issue 2, pp. 1-14).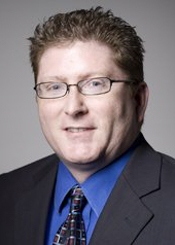 Title:

Associate Professor
Department:

Department of Computer Information Systems

Email address: Email me

Phone: (828) 262-6212

Fax: (828) 262-6190
Office address
2101-A Peacock Hall