Appalachian State Cyber Summit
Event Background
Appalachian State University's Cyber Summit is our annual one-day professional development event where attendees will learn from the leading experts in the cybersecurity field. Held on Appalachian's campus in the new Grandview Ballroom at Kidd Brewer Stadium, attendees will network with industry specialists, business leaders and develop partnerships with the Department of Computer Information Systems and its rising star students. All Proceeds from the event fund student scholarships in the Department of Computer Information Systems.
In only its second year, the Appalachian State Cyber Summit has quickly become one of the preeminent cyber security events in the tri-state area of North Carolina, Tennessee, and Virginia. In its first year, the Summit attracted a mix of speakers from leading security software providers, consultancies, and industry practitioners. Despite COVID mandates, the 2021 Cyber Summit drew over 130 attendees. Funds raised from the 2021 event were used to provide an unprecedented level of scholarships to Appalachian State CIS students for the 2022-2023 academic year. All WCOB students can attend for free but must register in advance.
Cyber Summit 2022
Date: October 20, 2022
Cost: $75 for Individual Attendance, including lunch and social networking hour. ASU students can attend for free. You must register in advance and contact Samantha Williams (williamsse11@appstate.edu) for registration details.
Time: 8:00 am -6:00 pm
Location: Kidd Brewer Stadium, Grandview Ballroom, North Endzone Space
CPE Credit: 7.2 Credits can be obtained for Professional Attendees who participate in the full-day event. Please indicate that you wish to earn in your registration.
2022 Cyber Summit Attendee Brochure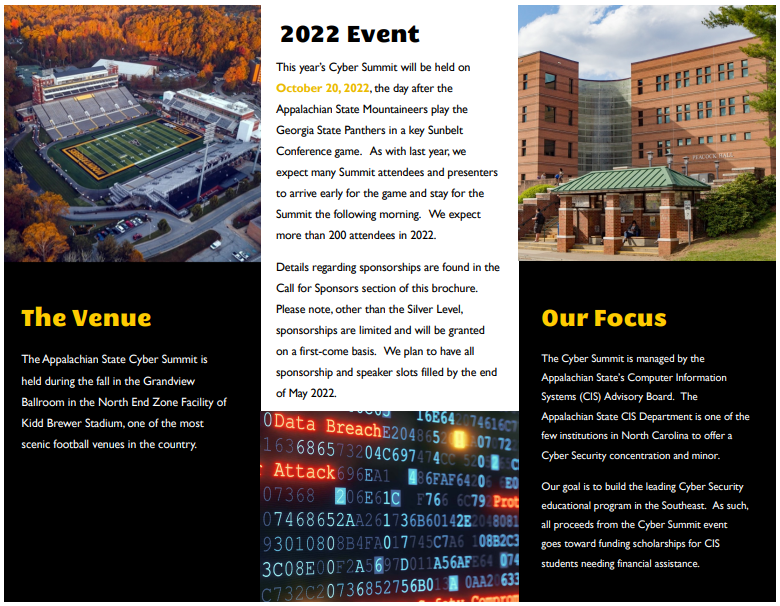 Why attend?
Integrating security into development is a critical front in the battle against cyber attacks. The last 2 years have taught us how important it is to protect your sensitive data, intellectual property, and information systems. Attendees will learn how to do so from industry leaders.
CIS 2022-2023 Scholarship Recipients - Pictured below are Meghan Skinner, Amanda Demarte, Peyton Cline, David Hernandez, Hunter Kinney, Christian Ellison, and Joshua Burgan. Not Pictured is Bennett Gungor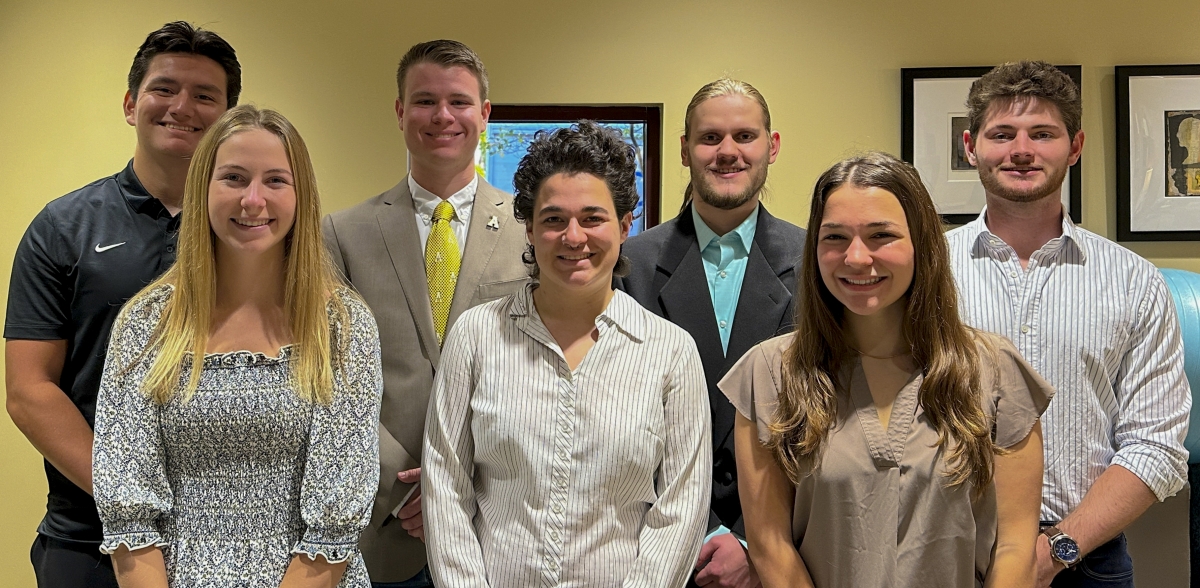 Our 2022 Sponsors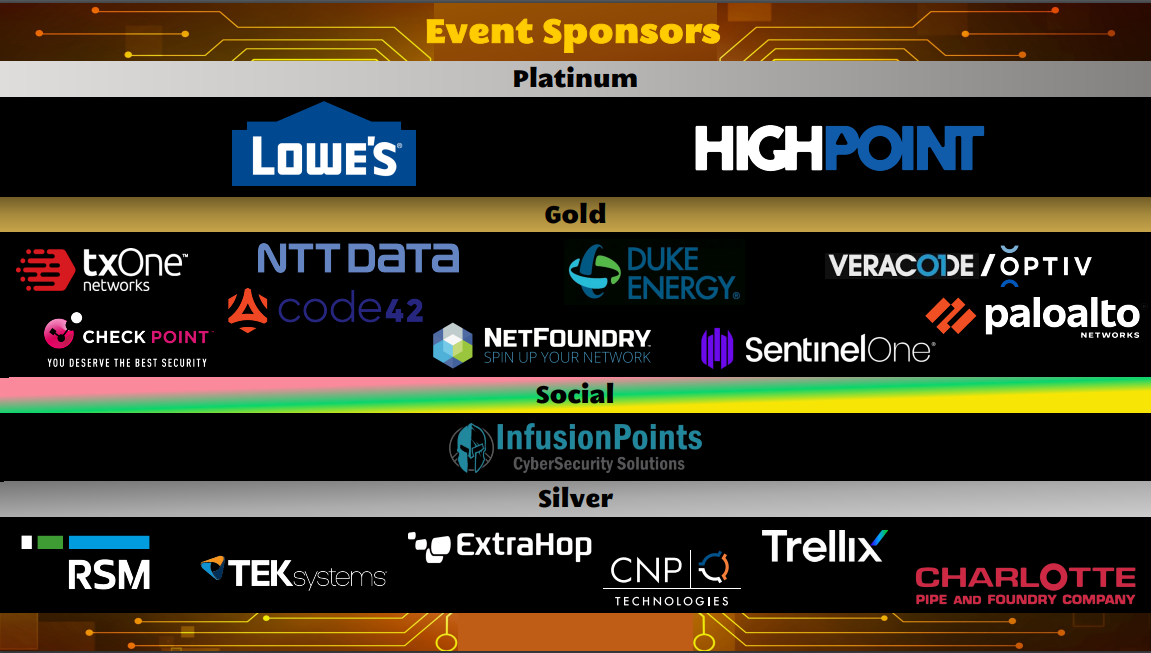 Platinum Sponsors:
Lowe's Companies
HighPoint
Gold Sponsors
Duke Energy
TrendMicro
Check Point
Palo Alto Networks
NTT Data
NetFoundry
Optiv/Veracode
SentinelOne
Code42
Social Sponsor:
InfusionPoints
Silver Sponsors:
RSM
Tek Systems
ExtraHop
Trexxil
Charlotte Pipe and Foundry
CNP Technologies