Bao Duong, DBA
D.B.A., Louisiana Tech University
M.B.A., Missouri State University
B.B.A., Troy University
Dr. Bao Duong is an Assistant Professor of Computer Information Systems in the Walker College of Business at Appalachian State University. He received his Doctorate in Business Administration from Louisiana Tech University.
His current research interests include behavioral privacy and security, social media, organizational resources, and research methods. Dr. Duong is a member of the Association of Information Systems (AIS) and Special Interest Group on Information Security & Privacy (SIGSEC). He is also a member of the International Federation for Information Processing (IFIP) Working Group 8.11/11.13 (Information Systems Security Research), INFORMS, and the Academy of Management.
He has more than five years of industry experience as an associate consultant in management consulting and market research in Saigon, Vietnam, and the United States. Outside of the university, he enjoys sharing a global entrepreneurial mindset with students and colleagues through practice and study abroad programs, learning new innovative technologies, playing tennis, table tennis, hiking, and spending time with family.
Journal Publications
Stafford, T., & Duong, B. "Social Media in Emerging Economies: A Cross-Cultural Comparison." IEEE Transactions on Computational Social Systems.
Van Slyke, C., Lee, J., Duong, B., Ma, X., and Lou, H. (2022) Telework Distress and Eustress Among Chinese Teleworkers." Journal of Global Information Management.
Van Slyke, C., Lee, J., Duong, B., and Ellis, S. (2022) "Eustress and Distress in the Context of Telework." Information Resources Management Journal.
Duong, B., Lee, J., Ayabury, E, and Jin, S.S. (2021) "Antecedents of Members' Trust Propensity and Its Impact on Self-Disclosure Intention in Mobile-based Dating Apps." Journal of the Southern Association for Information Systems.
Ngo, F. T., Piquero, A. R., LaPrade, J., & Duong, B. (2020) "Victimization in Cyberspace: Is It How Long We Spend Online, What We Do Online, or What We Post Online?" Criminal Justice Review.
Selected Conference Proceedings
Duong, B. "Benefits and Risks of Using Professional Social Networks Toward Job Seekers' Job Search Behavior." INFORMS Annual Meeting, Anaheim, CA, 2021.
Duong, B. "Impact of Security-related Stress and Affective Distress on Information Security Policy Compliance." Americas Conference on Information Systems, 2020.
Duong, B., Jin, S. S., & Lee, J. "How much is your private information? Does Privacy Calculus Matter?" Americas Conference on Information Systems, Cancun, 2019.
Stafford, T. & Duong, B. "Social Media in Southeast Asia: Qualitative Guidance for Insights and Decisions Related to Social Media Use." The Royal Bank International Research Seminar. Montreal, CA, Oct 2019.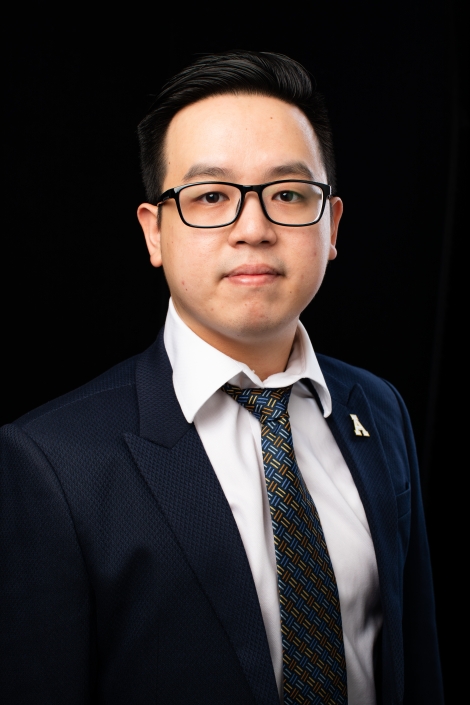 Title:

Assistant Professor
Department:

Department of Computer Information Systems

Email address: Email me

Phone: (828) 262-2421

Fax: (828) 262-6190
Office address
2112 Peacock Hall
Mailing address
ASU Box 32049