Professor
Ph.D. University of Pittsburgh
MBA, University of Pittsburgh
B.Sc., University of Pittsburgh at Greensburg
Dr. Carol Pollard is a Full Professor at the Walker College of Business and former Executive Director of the Center for Applied Research in Emerging Technologies (CARET) at Appalachian State University, at Boone, North Carolina. Previously, Dr. Pollard held academic positions at University of Colorado, Boulder, USA, University of Calgary, Canada, Duquesne University, USA, and most recently at University of Tasmania, Australia. During her time in Australia she served as Head of School and Postgraduate Coordinator of the PhD and Masters programs. Dr. Pollard earned her BSc in Information Science/Computer Science and Management, Summa Cum Laude from the University of Pittsburgh at Greensburg, and holds an MBA and PhD in Management Information Systems and Cognitive Psychology from the University of Pittsburgh, USA.
Dr. Carol Pollard has considerable experience developing, implementing and teaching a number of innovative undergraduate, graduate and executive programs in four countries and has a special interest in the IT Service management, business process management and project management. Dr. Pollard's current research interests include IT service management, servitization of IT curricula, business process management, integration of IT development and operations and business-IT strategic alignment, including IT governance. Research outlets that have published Dr. Pollard's research include MIS Quarterly, Journal of Management Information Systems, Information and Management, Journal of Organizational Computing and International Small Business Journal. Her research has also been presented at numerous national and international conferences. In addition, Dr. Pollard has supervised numerous PhD, Masters and Honours theses and has served as research director on a number of funded research projects.
Dr. Pollard served as the Executive Secretary of ICIS from 1995 to 1999 and is Past Chair, ACIS Executive Committee. She is currently Vice President, International of the Global Information Technology Management Association, Advisory Board member of the CIO Forum, and VP of Education for SIG-SVC (Special Interest Group in Service Science). She also currently serves as Associate Editor for the Journal of Global IT Management and the International Journal of Decision Sciences.
Recent Publications
Pollard, C. (2014). 'IT-Energy Conservation at Work: People Don't Always Act the Way They Feel." IT Professional, upcoming. Published by IEEE Computer Society.
Mitchell, A. and Pollard, C. (2014). "Developing a Technology Supported Collaborative Strategic Planning Process for Higher Education." Proceedings of the 20th AMCIS, Savannah, August 2014.
Pollard, C. (2013). "The U.S. Government's Role in IT Energy Management." ITProfessional, January/February 2013, pp 36-32. Published by IEEE Computer Society.
Pollard, C. (2012). "Lessons Learned from Client Projects in an UndergraduateProject Management Course." Journal of Information Systems Education, 23(3): 271-282.
Stoddard, J., Pollard, C. and Evans, M. (2012). "The Triple Bottom Line: A Framework for Sustainable Tourism Development". International Journal of Hospitality and Tourism Administration Vol. 13(1).
Conger, S. and Pollard, C. (2011). "Servitizing the Introductory MIS Course". Communications of the ACM.
Pollard, C., Gupta, D. and Satzinger, J. (2010). "Teaching Systems Development: A Compelling Case for Integrating the SDLC with the ITSM Lifecycle", Information Systems Management, Vol. 27(2), 113-122.
Pollard, C. and Cater-Steel, A. (2009). "Justifications, Strategies and Critical Success Factors in Successful ITIL Implementations in U.S. and Australian Companies: An Exploratory Study". Information Systems Management, Vol. 26(2), 164-175.
Willson, P. and Pollard, C. (2009). "Exploring IT Governance in Theory and Practice in a Large Multi-National Organisation in Australia". Information Systems Management, Vol 26(2), 98-109.
Schneberger, S., Pollard, C. and Watson, H. (2009). "Theories: for Academics and Practitioners". Information Systems Management, Vol. 26(1), 52-60.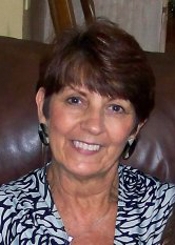 Title:

Professor
Department:

Department of CIS & Supply Chain Management

Email address: Email me

Phone: (828) 262-6185

Fax: (828) 262-6190
Office address
2107 Peacock Hall