Professor
Ph.D., Claremont Graduate University
M.B.A, American Graduate School of International Management
M.S., Fairleigh Dickinson University
Charlie C. Chen received his Ph.D. degree in Management Information Systems from Claremont Graduate University. Dr. Chen is a professor in the Department of Computer Information Systems and Supply Chain Management at Appalachian State University. His current research interests are business analytics, project management and supply chain management. He is a Project Management Professional (PMP) certified by the Project Management Institute since 2006. He has authored 4 books, more than 100 referred articles and proceedings, presented at many professional conferences and venues. Dr. Chen has published in journals such as International Journal of Project Management, IEEE Transactions on Engineering Management, Behaviour and Information Technology, Communications of Association for Information Systems, and Journal of Global Information Technology Management. Dr. Chen dedicates himself to be a transnational scholar and is a trip leader for study abroad programs in China, Japan, Spain, Taiwan and Thailand. He was a visiting faculty at Zhejiang University in China, Thammasat University in Thailand, and Gakushuin Women's College in Japan.
Recent Publications
Nakayama, M., and Chen, C.C. (2019). Length of Cloud Application Use on Functionality Expectation, Usability, Privacy, and Security: A Case of Google Docs. Pacific Asia Journal of the Association for Information Systems, Forthcoming, accepted on Aug 19, 2019.
Yu, W., Tsai, M., Hung, S., and Chen, C.C. (2019). Understanding Physicians' Adoption of Electronic Medical Records: Healthcare Technology Self-Efficacy, Service Level, and Risk Perspectives. Computer Standards & Interface, 66, 1-11.
Chao, L., Wu, J., and Chen, C.C. (2019). Examining the factors affecting continuance intention with online server tutorial services: The usability effect. Management Information Computing, 8(1), 188-207.
Hung, S., Nakayama, M., Chen, C., and Tsai, F. (2019). Physician perceptions of electronic medical records: the impact of system service quality, and generation/experience gaps. International Journal of Healthcare Technology and Management, (forthcoming).
Formby, S.K., Medlin, D., Chen, C.C., Shou, Y., and Charoen, D. (2019). Improving organizational process input factors and company performance. International Journal of Services and Operations Management (IJSOM), 32(1), 67-82.
Chen, C.C., and Choi, H. (2019). The effects of discount pricing and bundling on the sales of game as a service: an empirical investigation. Journal of Electronic Commerce Research, 20(1), 21-34.
Chen, C.C., Choi, H., and Charoen, D. (2019). An interdisciplinary approach to examining the adoption of drone delivery services. Journal of Information Systems Applied Research, 12(1), 4-16.
Chen, C.C., Choi, H., Xiong, J., and Tang, Y. (2019). Improve the loyalty of mobile payment users in China by increasing the fit between skill, technology, and task. Journal of Information Systems Applied Research, 12(2), 18-29.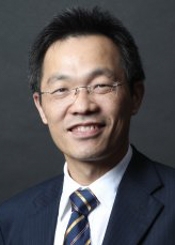 Title:

Professor
Department:

Department of Computer Information Systems

Email address: Email me

Phone: (828) 262-6504

Fax: (828) 262-6190
Office address
2105 Peacock Hall
Mailing address
PO Box 32049, Boone NC 28608