Associate Dean of Graduate Programs & Research
Ph.D., University of North Carolina at Greensboro
M.B.A., Appalachian State University
B.S.B.A., Appalachian State University
Sandra A. Vannoy is the Assistant Dean of Graduate Programs and Research in the Walker College of Business at Appalachian State University in Boone, North Carolina. She received her Ph.D. in Information Systems from the University of North Carolina at Greensboro.
Dr. Vannoy's research interests lie primarily in the areas of the role of information systems in competitive interaction and social computing. Dr. Vannoy has published in such journals as Information Systems Research and Communications of the ACM, among others, and has presented her research at international conferences including the International Conference on Information Systems (ICIS), Americas Conference on Information Systems (AMCIS), and the Institute for Operations Research and the Management Sciences (INFORMS).
Recent Publications
Corley, J. K., Vannoy, S. A., & Cazier, J. A. (In Press). Using Sustainability Reports as a Method of Cause Related Marketing for Competitive Advantage International Journal of Social Ecology and Sustainable Development.
Vannoy, S. A., Medlin, B. D., & Chen, C. (2012). Investigating the impact of differences in kind upon resource consumption in web-based social networks. Social Network Analysis and Mining. DOI 10.1007/s13278-012-0088-2.
Vannoy, S. A., & Chen, C.-H. (2012). Intercultural Communication Competence via IP Services Applications: A Modified Task-technology Fit Perspective Journal of Global Information Technology Management, 15(3), 55-80.
Vannoy, S. A., Medlin, B. D., & Chen, C.-H. (2011). Enhancing the Trust of Members in Online Social Networks: An Integrative Technical and Marketing Perspective International Journal of Virtual Communities and Social Networking, 3(4) 15-31.
Vannoy, S. A. (2011). A Structured Content Analytic Assessment of Business Services Advertisements in the Cloud-Based Web Services Marketplace. International Journal of Dependable and Trustworthy Information Systems 2(1), 18-49.
Vannoy, S. A. & Salam, A.F. (2010). Managerial Interpretations of the Role of Information Systems in Competitive Actions and Firm Performance: A Grounded Theory Investigation. [Special Issue on Digital Systems and Competition]. Information Systems Research 21(3), 496-515.
Vannoy, S. A., & Palvia, P. C. (2010). The Social Influence Model of Technology Adoption. Communications of the ACM, 53(6),149-153.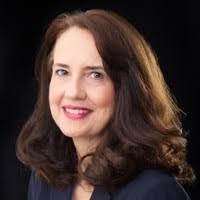 Title:

Associate Dean of Graduate Programs & Research, Associate Professor
Department:

Department of CIS & Supply Chain Management

Email address: Email me

Phone: (828) 262-2922

Fax: (828) 262-6190
Office address
3140-A Peacock Hall