Computer Information Systems faculty members, Dr. Jason Xiong and Dr. Lakshmi Iyer, have received funding to continue their research on ethics in blockchain for the 2018-19 academic year.
The grant, provided by ACM Special Interest Group on MIS (SIGMIS), is one of only two proposals funded this year.
Blockchain is an innovative distributed ledger technology that helps reinforce decentralized computing environments.
Dr. Xiong is an assistant professor of computer information systems and supply chain management at Appalachian State University. Dr. Iyer is a professor of information systems at Appalachian and director of the Walker College's Master of Science in Applied Data Analytics program.
The two are working alongside lead investigator Dr. Yong Tang, assistant professor at the University of Electronic Science and Technology in China, and Dr. Rafael Becerril Arreola, assistant professor of marketing at the University of South Carolina's Darla Moore School of Business, on the project.
The researchers have been working to further understand ethics in blockchain, and thanks to the new funding, they will continue their research this year.
According to the researchers, blockchain shows unprecedented potential to disrupt organizations, businesses, industries and economies alike. It originated as the technology underlying cryptocurrencies, and it is being widely adopted into numerous domains of society.
ACM SIGMIS' mission is to promote the best practice and research in the management and use of information systems and technologies. Throughout the 2018-19 academic year, Dr. Xiong and Dr. Iyer will utilize the funding from ACM SIGMIS to advance their research on ethics in blockchain.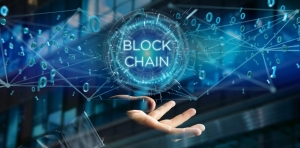 Tags: