"You can't manage what you can't measure," is a saying attributed to Peter Drucker (1909–2005), one of the most widely known and influential management consultants. This adage propelled Appalachian State University's Center for Analytics Research and Education (CARE) to launch a global initiative to count the world's bee and other pollinator population.
Approximately 75% of the world's commercially grown crops depend on pollination, said Dr. Joseph Cazier, a professor in Appalachian's Department of Computer Information Systems and executive director of CARE. Many of the pollinators — including bees (the most common managed pollinator), butterflies, birds, moths and some animals, such as bats — are in decline or facing extinction, endangering the food supply, Cazier said.
"What is missing is a way to track pollinators systematically," he said.
Pictured in fall 2017, Dr. Joseph Cazier, left, and Dr. James Wilkes,
members of Appalachian's Center for Analytics Research and Education
(CARE) team, check on beehives installed on Howard Street in Boone.
-- Photo submitted
In 2019, Cazier and Dr. James Wilkes, a professor in Appalachian's Department of Computer Science, attended a conference in Rome, where they worked with the United Nations Food and Agricultural Organization (FAO), Apimondia and other international beekeeping organizations on integrating bees and technology. During this trip, they had the idea to develop a smartphone app to engage users around the world to help count pollinators.
Max Rünzel, who worked at the FAO, joined the CARE team as an associate research fellow to help Wilkes design the World Bee Count app, which launched May 16. Participants can use the app to take and upload pictures of pollinators at work in their natural habitats. Location coordinates and other data will be automatically recorded.
"The project is designed to be as simple as possible," Wilkes said. "We want to build awareness of the critical role various insects and other pollinators play in our food systems."
CARE's pollinator research team is funded in part by grants from Bayer, nonprofit bee research organization Project Apis m, the North Carolina Biotechnology Center and other organizations. CARE is also working in partnership with analytics leader SAS, based in Cary, to analyze the data over time to glean insights such as the following:
Types of pollinators, based on machine learning algorithms that will identify the species.

Where the pollinators live and dates of activity, based on location and time stamps.

Other information such as the types of flowers or plants that attract pollinators, based on what is visible in the background of the photos.
In the near term, the collected data will populate an interactive digital map, highlighting key insights about pollinators. [Rünzel and Cazier presented the map with preliminary results and analysis plan during the 2020 U.N. World Bee Day on May 20. Due to the coronavirus pandemic, the event was held virtually this year via a livestream broadcast.]
During its first year, Cazier said the team plans to collect sample data and build awareness of the project through media exposure, social media and alliances with the FAO and international beekeeping organizations.
"Over time, our data will grow until we have a data repository that we and other like-minded researchers can analyze. We can make policy reports about where pollinators reside and what factors are influencing them — and ultimately put measures in place to protect them," he said.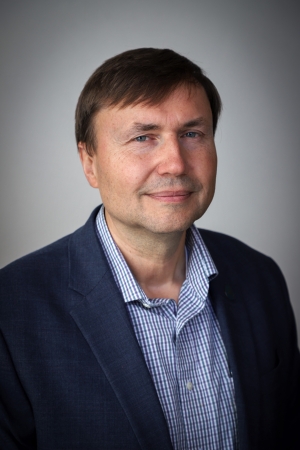 Tags: