Cyber Summit is a one-day professional development event where you can learn from the leading experts in the Cybersecurity field. Held on the beautiful campus of Appalachian State University in the new Grandview Ballroom overlooking the Mountaineers' football field, this event will host eight industry leaders and solution providers. Learn from industry leaders such as Veracode, RSM, Extreme Networks, Lowe's, Microsoft, Duke Energy, and ECRS.
The last 18 months have taught us how important it is to protect sensitive data, intellectual property, and information systems; register by Oct. 15 to make a bold move against hackers.
Admission to the Cyber Summit is $50 per person. This fee includes snacks, lunch, and a social hour after the event. All proceeds from the Cyber Summit event will be applied directly to the Appalachian State Department of Computer Information Systems (CIS) Advisory Board Scholarship Program. This scholarship program supports the financial needs of current CIS students. Network with industry specialists and business leaders as well as develop a partnership between the CIS department and rising star students.
Time

Topic

Speaker/

Company

10:00 am

Welcome & Introduction

10:15 am

Keynote: The State of Software Security

Scott Simpson, Veracode

11:00 am

Aligning Data Privacy with CCPA & GDPR

Matthew Melon, ECRS

11:30 am

Email Security

Fletus Poston,

Duke Energy

12:00 pm

Lunch/ Juniper

Jeff Aaron

1:00 pm

Threat Landscape

Edwin Kohler, Extreme Networks

1:30 pm

Network Security

Eli Edelkind & Doug Blasczak, Lowe's

2:00 pm

Break

2:15 pm

Ransomware

Daniel Gabriel, RSM

2:45 pm

Prevention, Detection, Response

Josh Lanier, Microsoft

3:15 pm

App State Cyber Security

3:45 pm

Summary & Wrap-up

4:00 pm

Social Hour & Networking
To register visit https://cis.appstate.edu/cyber-summit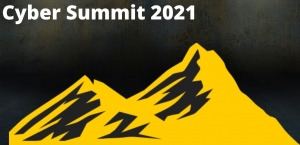 Tags: