The Walker College of Business with the Department of Computer Information Systems is pleased to announce a new Cybersecurity concentration offering beginning in Fall 2021.
According to the Bureau of Labor Statistics, the Job Outlook for Information Security Analysts is expected to increase by 31% over the next decade. https://www.bls.gov/ooh/computer-and-information-technology/information-security-analysts.htm The average for all occupations is only 4% so this will be a great opportunity for Appalachian State students to do Business for Good.
The concentration is available to any CIS major and will offer a variety of exciting and challenging courses. Offerings will include, "Ethical Hacking and Countermeasurers", "Audit Analytics" as well as "Managing Security" and "Ethics and Privacy". This concentration will be spearheaded by Senior Lecturer and security specialist, Christopher Taylor 09', 11'. Taylor was recently named Cybersecurity Program Coordinator for the Department of Computer Information Systems. You can find details on the course work required here.
Why Cyber Security is Important?
Cyberattacks are now so common, recent reports show that hackers attack a computer in the US every 39 seconds! Once an attack happens millions of people could be harmed. State or Federally-run organizations can be shut down and those services can't be provided to citizens. Even privately held companies are at risk. The recent Colonial Pipeline attack is a perfect example of why Cybersecurity professionals are crucial to a business's success. This concentration is designed to fill a need in our county, state and world and allow our students to broaden their security horizons.
For more information please feel free to contact the department at cis_wcob@appstate.edu or call (828) 262-2034.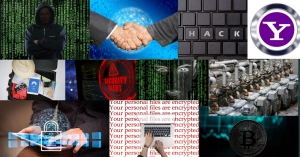 Tags: