About the Awards
Appalachian State University professors Tracy Reed, Tammy Kowalczyk, Heather Dixon-Fowler and Ash Morgan have been awarded professorships in the Walker College of Business.
In addition, Walker College professors Scott Hunsinger, Pete Groothuis, Dana Clark and Pia Albinsson have been re-appointed to second terms of professorships they have held since 2016.
Each professorship recognizes a faculty member who has demonstrated outstanding performance in instruction, scholarship, and service. The recipients receive a salary stipend to further advance their work. Each individual retains the professorship for two years.
Many of the professorships are named in honor of significant benefactors to the college.
The professorships
L.M. Baker Jr. Partners in Excellence Professorship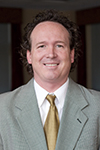 Scott Hunsinger has been appointed the L.M. Baker Jr. Partners in Excellence Professor for a second term.
Hunsinger, a professor in the Department of Computer Information Systems and Supply Chain Management, joined the faculty at Appalachian in 2004. He is the faculty advisor for Alpha Iota Mu and the Association of Information Technology Professionals (AITP). He serves on multiple national boards including ISCAP (Information Systems & Computing Academic Professionals) as a director, past president of AITP-EDSIG (Education Special Interest Group of AITP), and on the CompTIA AITP executive council. He is senior editor of the Journal of Information Systems Applied Research, a member of the editorial review board for Information Systems Education Journal and has served as associate editor of three academic journals. Hunsinger received the University of North Carolina (UNC) Board of Governor's Teaching Award in 2013, the highest teaching award in the UNC System. He was awarded the W.H. Plemmons Leadership Medallion in 2012 and received the Walker College's Sywassink Awards for Excellence for Teaching and Service in 2011 and 2015, respectively. His research interests include IT certification and predicting behavioral intention. Hunsinger earned his MBA and Ph.D. in Information Technology from The University of North Carolina at Charlotte.
The Baker professorship is named for Retired Wachovia CEO L.M. "Bud" Baker, Jr.
will take effect July 1.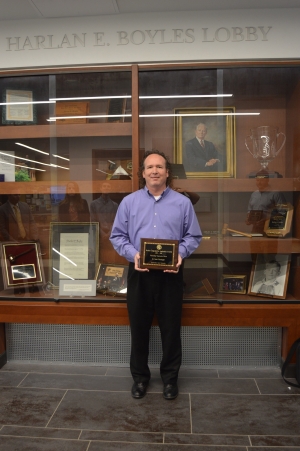 Tags: