Ninety-two business students and supply chain management professionals came together November 2 for a joint meeting between Appalachian State University's Supply Chain Club and the Foothills chapter of APICS, the industry's professional association.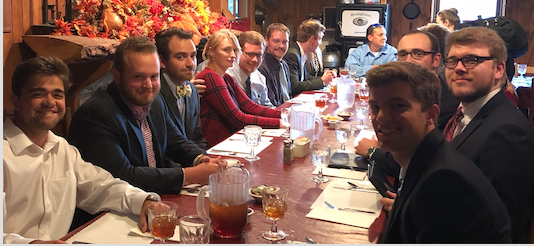 Committed to developing members professional education and networking opportunities, APICS Foothills Chapter serves Hickory, Lincolnton, Morganton, Lenoir and surrounding areas in North Carolina.
Robert Martichenko, CEO and founder of LeanCor Supply Chain Corporation, delivered comments to the group.
According to Foothills Chapter President Mike Gahagan, the event was an all-time high attendance record for the APICS chapter.
The meeting took place at the Dan'l Boone Inn in Boone, NC.
The Walker College aims to provide ample opportunity for business students to gain hands-on experience with industry. This is accomplished through various means, such as a robust internship program, professional presentations and panels during classes, college and center-level activities such as shadow days and career fairs, special events like the Boyles Lecture Series and the McLeod Entrepreneur Summit, and professional society membership activities like this one with APICS.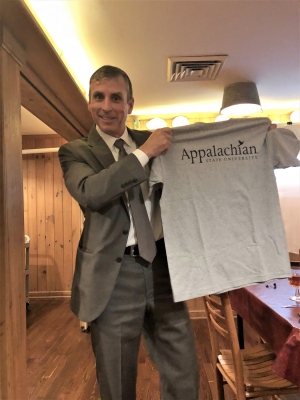 Tags: