Computer Information Systems professors Dr. Jason Xiong and Dr. Jung Hwan Kim were recently awarded Walker College of Business Dean's Club research grants.
Dr. Xiong's project titled, "Trust, Consensus, and Emergence of Cryptocurrency under COVID-19". This research will focus on understanding how COVID-19 may positively or negatively impact individuals' attitude and trust towards using cryptocurrency. Since the start of the bitcoin ledger on January 3, 2009, the adoption of blockchain based cryptocurrency poses ethical and moral challenges due to limited understanding of its potential consequences. This research investigates the disruptive and transforming business potentials and challenges of cryptocurrency under COVID-19.
Dr. Kim's project, titled, "A Dual Process Model of Consumer Informedness by Information Transparency," aims to investigate how consumers are informed by product information during the prelaunch period of IT products. Drawing on the Heuristic-Systematic Model, this research examines the determinants of consumer informedness as well as the moderating role of information transparency in the context before IT products have been released in the market.
The Walker College Dean's Club is an annual giving society designed to benefit our students and faculty while enhancing our academic programs. Contributions from Dean's Club members provide unrestricted support each year for critical needs in the college such as: student scholarships, travel funds for faculty and students to attend course-related conferences and/or visits to corporations, seed money for new programs or opportunities within the college, and resources to bring guest lecturers, such as leaders in business and government, to the classroom. Become a member, or learn more online, business.appstate.edu/partner/give/deans-club.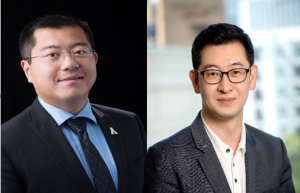 Tags: