By Harley Nefe
BOONE, N.C. – Dr. Joseph Cazier, professor of Computer Information Systems and director of the Center for Analytics Research and Education at Appalachian State University, Ed Hassler, Ph.D. and Director of Technology at CARE, Max Rünzel, MS, MA and Associate Research Fellow at CARE, and Lewis Alexander, J.D. and Data Privacy Advisor for CARE, received a grant award Sept. 6 from the North Carolina Biotechnology Center for $24,000.
The award is to continue research on "Building a blockchain-enabled honey traceability system."
The project helps beekeepers and consumers everywhere by developing a secure honey authentication and traceability system using remote sensors, Apiary Management Software, Random Lab Testing and writing that data to a Blockchain Ledger. This verification system will help open new markets for authentic honey and safeguard consumers.
The North Carolina Biotechnology Center's mission is to provide long-term economic and societal benefits to North Carolina by supporting biotechnology research, business, and education statewide. The North Carolina Biotechnology Center provides grants to academic and private entities for the purpose of engaging in biotechnology research and education that constitute a public purpose.
About Center for Analytics Research and Education
The mission of the Center for Analytics Research & Education (CARE) is to engage and utilize the knowledge of our students, faculty, and staff to help promote pro-social behavioral change within organizations and society. To promote and enhance the reputation of the university and the center, CARE will live by the motto "Analytics for Good" by avoiding projects that would have a negative impact on society and seeking out those that have a positive impact. Big data is inherently interdisciplinary and the need to appeal to all disciplines demonstrating the enhancement of research and other hidden relationships is vital to the advancement of the university. Learn more at https://care.appstate.edu/.
About Walker College of Business
The Walker College of Business at Appalachian State University delivers transformational educational experiences that prepare and inspire students to be ethical, innovative and engaged business leaders who positively impact our community, both locally and globally. The college places emphasis on international experiences, sustainable business practices, entrepreneurial programs and real-world applications with industry. Enrolling approximately 3,000 undergraduates in 10 majors and 175 graduate students in three master's programs, the Walker College is accredited by AACSB International – the premier global accrediting body for schools of business. Learn more at https://business.appstate.edu.
About Appalachian State University
Appalachian State University, in North Carolina's Blue Ridge Mountains, prepares students to lead purposeful lives as global citizens who understand and engage their responsibilities in creating a sustainable future for all. The transformational Appalachian experience promotes a spirit of inclusion that brings people together in inspiring ways to acquire and create knowledge, to grow holistically, to act with passion and determination, and to embrace diversity and difference. As one of 17 campuses in the University of North Carolina system, Appalachian enrolls about 18,000 students, has a low student-to-faculty ratio and offers more than 150 undergraduate and graduate majors.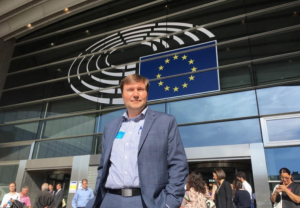 Tags: